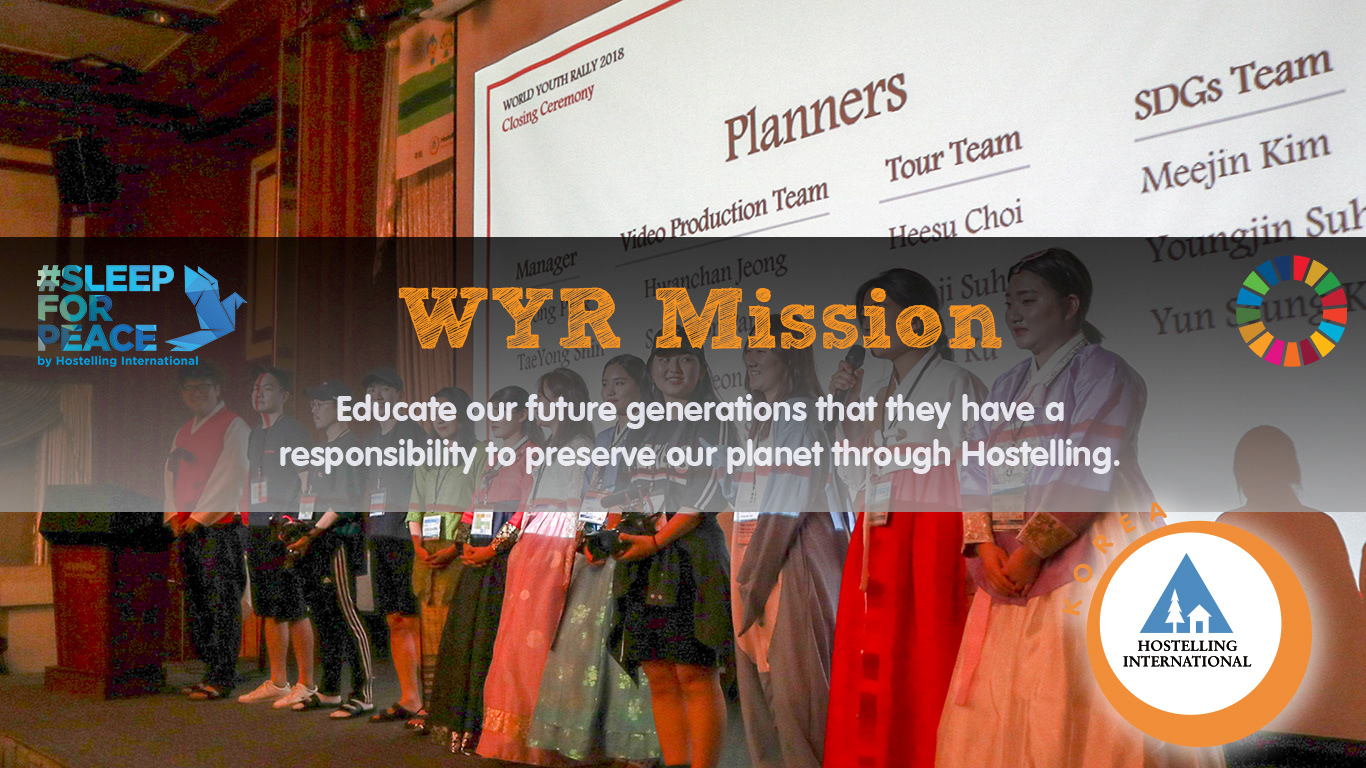 Why We Must Educate Our Future Generations
There are many unsolved problems that our earth faces due to pollution and destruction caused by humans. Finding ways to protect and preserve our environment can be a very difficult and complex problem to solve but the situation will worsen if nothing is done. We must teach our future generations about this growing problem, let them be aware of the current situation, and teach them the urgency and necessity to come up with ways to protect our planet. Our future generations will have a stronger impact and ability to protect our planet due to the development of research and technology. We must work as a whole because this is a global problem that must be dealt with together in order to sustain our efforts in protecting and making our planet a better place to live. 
How to Educate Our Future Generations 
Hostelling activities provided by the world-renowned non-profit organization Hostelling International (HI) has the best conditions in educating young students, who will play a large role in shaping and changing our society world in the near future. 
Hostelling International(HI)'s Core Mission is
"TO PROMOTE THE EDUCATION OF ALL YOUNG PEOPLE OF ALL NATIONS, BUT ESPECIALLY YOUNG PEOPLE OF LIMITED MEANS, BY ENCOURAGING IN THEM A GREATER KNOWLEDGE, LOVE AND CARE OF THE COUNTRYSIDE AND AN APPRECIATION OF THE CULTURAL VALUES OF TOWNS AND CITIES IN ALL PARTS OF THE WORLD, AND AS AN ANCILLARY THERETO TO PROVIDE HOSTELS OR OTHER ACCOMMODATION IN WHICH THERE SHALL BE NO DISTINCTIONS OF RACE, NATIONALITY, COLOUR, RELIGION, SEX, CLASS OR POLITICAL OPINIONS, AND THEREBY TO DEVELOP A BETTER UNDERSTANDING OF FELLOW MEN AT HOME AND ABROAD".
HI has about 4,000 hostels and associations in about 60 countries around the world. All activities in the

Hostel

, which provide opportunities for people to gather and interact, are called

Hostelling

. Those who enjoy this type of traveling are called

Hostellers

.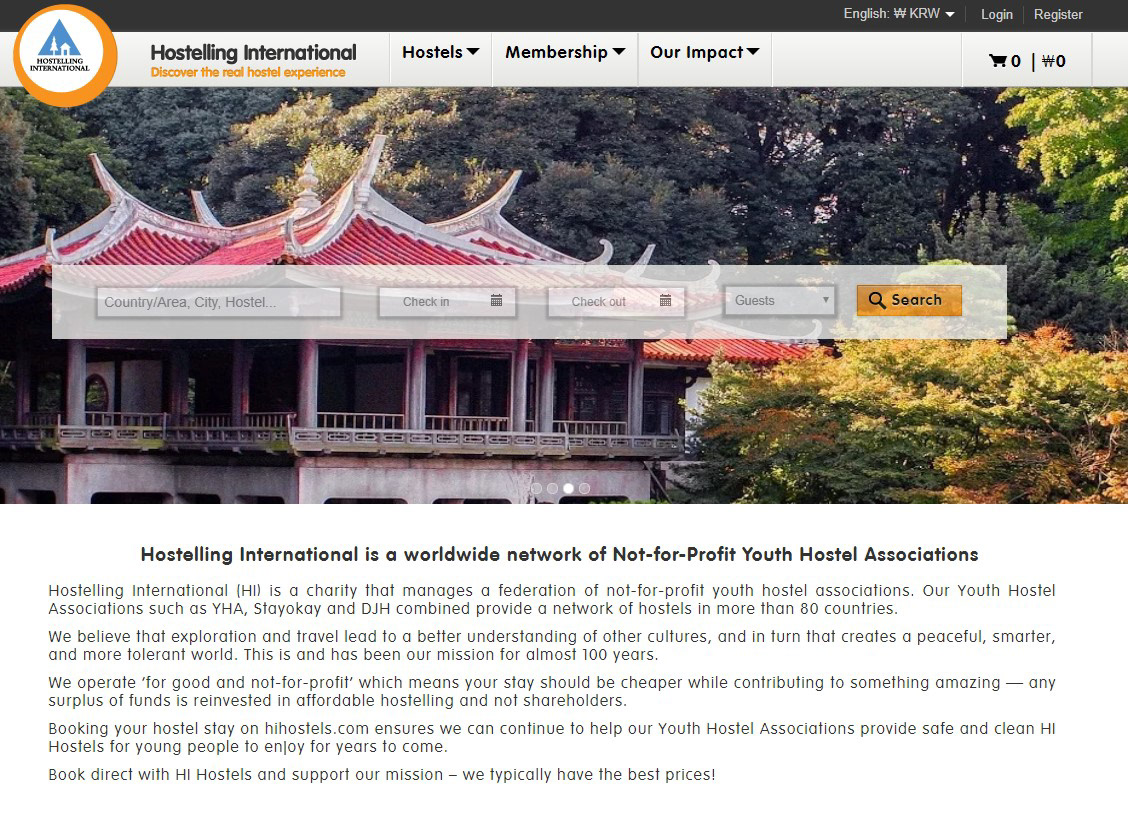 Characteristics of Hostellers 
Hostellers

have the ability to deliver powerful messages via SNS (Facebook, Instagram, Twitter etc.) by making new friends from various countries that they meet through Hostelling. Hostellers can actually change their behavior and thought processing through their experiences that they have while Hostelling and sharing this information with others by actually communicating and naturally sharing opinions with people.

Hostellers

who travel around the world are more likely to be important leaders in future society because of their open-minded and culturally competent thinking.
The World Youth Rally (WYR) is an annual event hosted by Hostelling International KOREA, which is hosted primarily by Korean college students. This event creates a learning platform for the participants from all over the world, where four main themes will be discussed as following: Building Friendships beyond prejudice and differences, Discussing Based on Global Citizen Education (GCED), Traveling city and nature with Korean team leader, Thinking about World peace in the World's only divided country. About 150 students from other countries will be attend for this event and UN Sustainable Development Goals (SDGs) will be discussed.